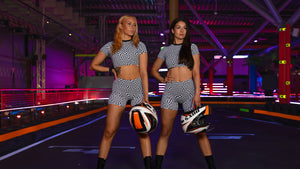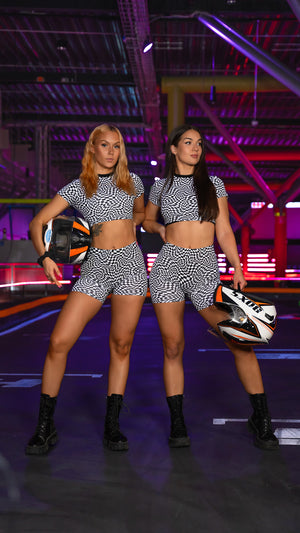 TWERK EMPIRE X
FINNISH PEACHES
COLLAB COLLECTION OUT NOW!
We donate 2 € of every InDreamWear product sold in 2023 to UN Women's Emergency Appeal to help and support women in Ukraine.
Designed with passion for twerking together with the twerk community.
Made responsibly in Finland, using the finest Italian fabrics.
Loved by Twerk Queens all around the World.
KIT DEAL
STARTER KIT
A complete kit includes every twerker's essentials:

✔ The Perfect Twerk Shorts™
✔ Kneepads
✔ Fishnet tights
KIT PRICE 79,90 € (92,70 €)

+ FREE SHIPPING TO EU!
SHOP NOW!
★★★★★

Pure love!!

The best twerk shorts you can possibly find. The material is super comfortable and high quality.
★★★★★

The best leggings I've ever had!

The fabric is soft and lightweight. These leggings are really comfortable to wear while moving because they don't squeeze anything! Just like a second skin! The size was just right, I chose the same that I normally use. So spectacular pants! ❤️
★★★★★

The best <3

I already have 6-7 twerk shorts from Twerk Empire, because they are simply the best! The material is very high quality and they stay on place really well. +++ for the high waist. They are so comfortable to wear that you wouldn't want to use anything else. :D
★★★★★

The best leggings!

They feel like a second skin and flatter the booty. They're very versatile to use for a variety of situations from twerk classes to leisure time.
★★★★★

They fit like a glove

Awesome pair of shorts, Finnish hand-made and top quality. They're practical, comfy and have a touch of sexiness. The delivery went smoothly and the packaging was lovely, with attention to detail and sending some candy too :) Also, Marika was very fast and helpful selecting the right size.
★★★★★

The most wonderful leggings in the world!

I bought the leggings a couple of weeks ago and I've been in love with them ever since. They feel light and soft to wear, like you wouldn't have no pants at all. They haven't stretched or pinched during use or washing. I especially like the model of the leggings - the high waist and heart-shaped back design make the pants fit well, which adds more comfort and makes me feel more confident.
★★★★★

Gorgeous twerk shorts

Wetlook-material looks amazing and the fabric feels high quality and comfortable to wear. The shorts are very flattering and they let just the right places wiggle. On top of that the customer service is top quality. Marika was super friendly helping me to choose the right size and the delivery was confusingly fast. I was so happy with my first order, that I instantly made my second order of the biker shorts. 🥰
★★★★★

These shorts really are The Perfect Biker Shorts

They look flattering and feel really soft and comfortable. I've been wearing these also under summer dresses and they are perfect for that.
★★★★★

The best leggings I've ever tried

Definitely my favorite! Not a single pair of leggings have ever fitted as well as these. I went with my normal size and they were just the right fit.
DELIVERY METHODS
EU
12,90 € • 2-7 working days
FREE for orders over 99 €
Worldwide
29,90 € • 2-7 working days
FREE for orders over 199 €
Finland
5,90 € • 2-4 working days
FREE for orders over 99 €

Payment methods